Karma Series Book 1
A chilling tale of loss, tragedy, psychic warfare, and eternal love. 
 2017 Global Ebook Awards Bronze Winner in the Fiction - Romance/Erotica (Contemporary) Category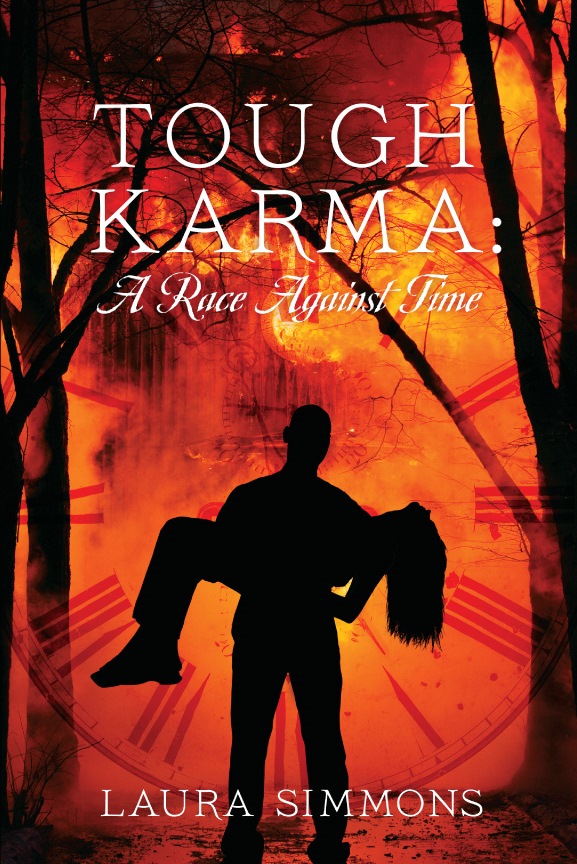 The International Review of Books Editorial Review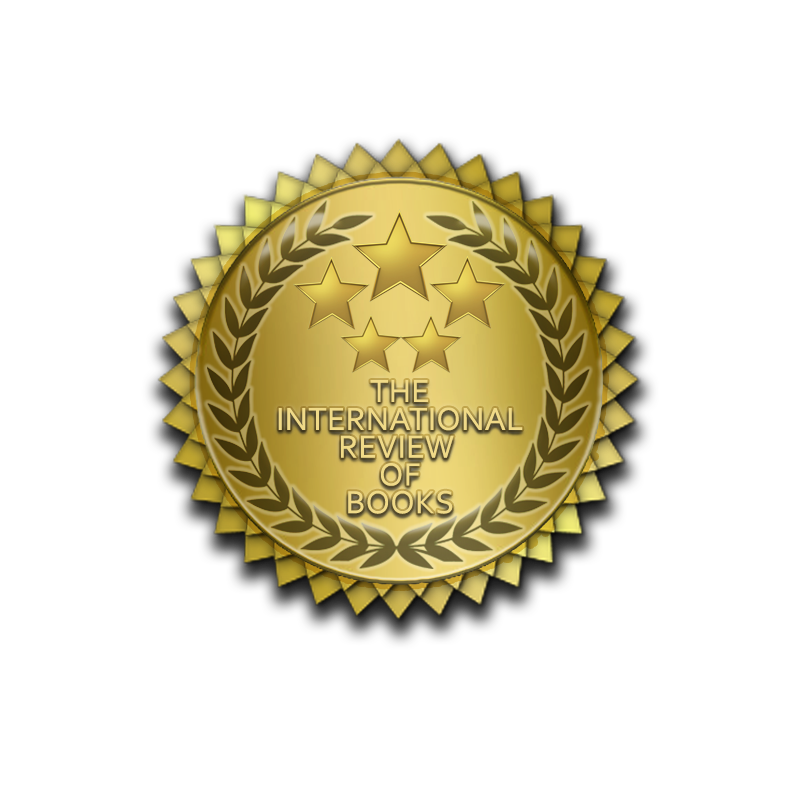 Tough Karma – A Race Against Time took my preconceived idea and previous experience of Paranormal Romance, rolled it into a tight little ball and slam dunked it in the bin of 'old experiences'. There was no sign of the usual werewolves or vampires, nor was there cuteness of fairy's or the fire breath and scale hides of dragons. Instead, upon turning each page, I was opened to a whole new world of paranormal romance story concept and telling. The author expertly brought the characters of Amber and Bryce to life. So much so I felt myself dabbing away tears for fear of mocking from my partner that I would do something as 'mushy' as cry at a story in a book, and a Paranormal Romance one at that. But that is exactly what I did on a few occasions as I read the exceptional story of Amber's loss, not just of her husband but her child too. Bryce's character was caring, thoughtful and pretty much what we would expect the love interest to be in this genre. He was what Amber needed to get her through the tough times and emotional turmoil. With this love story, I could quite happily have walked away and not felt cheated, but when the paranormal aspect of astral projection was introduced the story took on a frightening new edge, a darker tone, and a frightening direction. The antagonist was exactly what every Paranormal Romance bad guy should be. He was handsome, charming, cunning, devious, and deliciously dangerous. All this added to the perfect storm of love, loss and the paranormal one would want and expect from this genre. This story was executed well, the characters were lavishly developed and the tone/mood what would be expected and more from a good read in the paranormal romance universe.  
Paranormal Romance Guild Review (Excerpt)
The book held my interest from page one which is why I finished it in less than a day. I love it when a book holds my interest to a point where I don't want to put it down and this was that book. There was edge of the seat suspense and amazing characters. We meet Nina in this book a woman that Luke has known for years and has had a friends with benefits relationship but now wants more. Nina helps Amber as much as possible and I have a feeling that the next book will be about Luke and Nina and I can't wait.
I highly recommend this book, it has it all and then some.  Read the Full Paranormal Romance Guild - Five Star Review
From BookViral ...
Taking her karmic theme to another level, Tough Karma is a fine example of what makes the  Paranormal Romance genre so appealing. Turn the pages of Simmons latest novel and you will find yourself in the hands of a natural storyteller who creates absorbing and highly engaging storylines and a writer who is unafraid to explore the boundaries of her imagination. The result is an edge of your seat adventure of psychological intrigue that in keeping with the best Supernatural Fantasy novels takes the reader into a different realm of reality. This time it's astral travel and as you might expect Simmons adds her own exciting twist as she builds suspense to almost unbearable levels. Excellently paced she delivers a novel that twists and turns in a narrative that will leave you breathless whilst her characters are always sharply etched. The smouldering tension between Amber and Bryce will certainly meet expectations and whilst it's hard to add a new spin to the crowded Supernatural Thriller genre that's exactly what Simmons manages to do. A Little Bit Of Karma hinted at good things to come from Simmons and this latest release certainly exceeds expectations.  Proving Simmons to be  an exciting new voice in the Paranormal Romance genre Tough Karma is highly recommended.
From Amazon . . . 
Thoroughly enjoyable and satisfying - Not a typical romance novel, Tough Karma is also paranormal, time travel, and thriller. Amber has been through so much and is at a point of crippling loss in her life. She stays with her cousin Bryce and while doing so learns they aren't related. This would all be fine and open a door for them to be more than just friends, except that Amber gets some very bad vibes from one of Bryce's friends. She uses her abilities to find out more, and needless to say, there is a LOT there to find out about. Amber gets pulled into something very horrible, and as things unfold, past lives and karma come into play as the title suggests. No spoilers here, but there are thoroughly gripping and riveting revelations as the plot progresses. I really enjoyed this different kind of time travel romance novel, being a huge fan of the subjects presented in this book myself, such as reincarnation. A gripping and satisfying read. -- J. C.
What a wonderful story of love and loss - This book will take you on a journey that will include tears, anger, love and a look at how much more our brains are capable of than we allow. It will make you think but in a good way. The characters are so great that I felt like I have known them and they are friends. The plot has so many dips and curves that it kept me on the edge of my seat and turning pages very fast! It does not end in a cliff hanger…exactly. It can be continued and the group of characters have some more stories, I am sure. (at least I hope so) I enjoyed the writing style, too. I have always been interested in psychic abilities and astral travel so this book is right up my alley. If you love a great love story, mystery and psychic abilities, this one is for you!! I will be looking for future books! I am a fan! VERY HIGHLY RECOMMENDED -- Debera
Lovely Paranormal Romance - I read the first book in this series - Little Bits Of Karma - and thought I had come across something special so I was interested to see where the Karma series would go. From a purely writing perspective I can say Laura Simmons has delivered the goods again. This time the focus is on Astral travel which has always fascinated me and I thought was handle really well within the context of the plot. The characters as always are really well described and the story overall was equally as enjoyable as the first novel. Definitely one of my favorite Paranormal Romance novels in a long while. --  D. Brent
From Amazon UK . . . 
All I need from a good book - Tough Karma was a gripping read from the start with lots to keep my attention and intrigue page after page. There is tragedy, paranormal elements and a burgeoning romance and all of it comes together in a well told narrative with an enthralling plot. I didn't know much about Astral travel before reading this and afterwards I did a little research. I think it was really well written into the storyline and added an original element to a Paranormal Romance which I haven't come across before. -- Karen E. Proctor
An original supernatural story - This is an intriguing paranormal romance. The narrative was vivid as were the characters with original ideas. The quality of the writing was very good and I found I could easily imagine the characters and the settings. I thought Amber and Bryce went really well together and felt I really got to know them through the story. -- ML H.

Barnes and Noble (Nook and paperback)