More reviews below
A chilling new tale of loss, tragedy, psychic warfare, and eternal love.
 Amber Macklin's world is cruelly shattered when she loses her baby girl three months after her husband's sudden death. Her cousin, Bryce, comes to her rescue, moving her into his home for fear she will kill herself from the grief. He provides solace and a shoulder to cry on, and he has loved her as more than a cousin for a long time. Amber and Bryce soon discover they are not blood relatives, which opens the door for romance as he pulls her through her darkest hours. When Mike, a college friend of Bryce's, stops by to visit, Amber senses a deadly secret behind his nice guy persona. She has a frightening dream that Mike is trying to kill her and recurring sleepwalking episodes where she draws detailed pictures of him torturing her. Deeply troubled, Bryce uses his ability to astral travel to investigate Mike and uncover his terrifying past. Mike has had his eye on Amber for some time, and when he learns that Bryce and Amber have become lovers, he is furious. Mike abducts Amber and takes her to his rural Georgia hideaway, and Bryce must rely on his astral abilities to track her down. But will he be too late?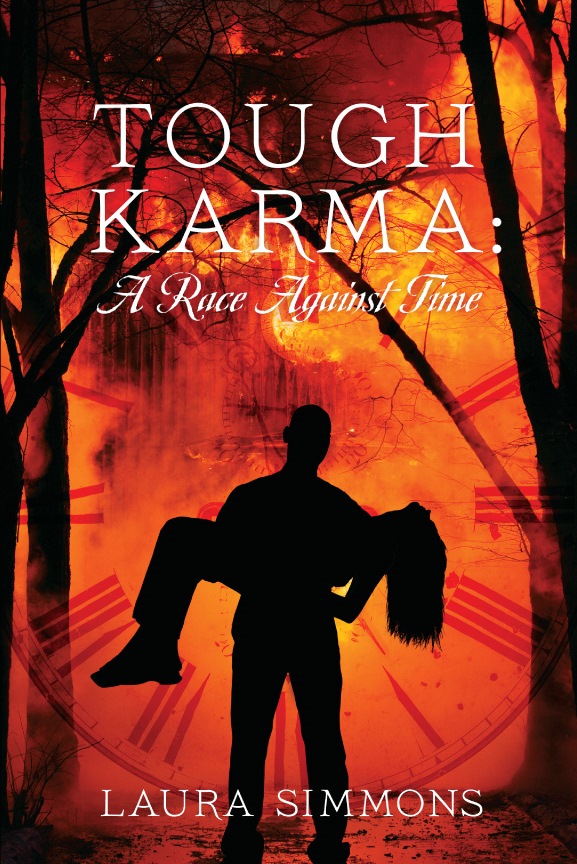 From Amazon . . . 
What a wonderful story of love and loss - This book will take you on a journey that will include tears, anger, love and a look at how much more our brains are capable of than we allow. It will make you think but in a good way. The characters are so great that I felt like I have known them and they are friends. The plot has so many dips and curves that it kept me on the edge of my seat and turning pages very fast! It does not end in a cliff hanger…exactly. It can be continued and the group of characters have some more stories, I am sure. (at least I hope so) I enjoyed the writing style, too. I have always been interested in psychic abilities and astral travel so this book is right up my alley. If you love a great love story, mystery and psychic abilities, this one is for you!! I will be looking for future books! I am a fan! VERY HIGHLY RECOMMENDED -- Debera
Lovely Paranormal Romance - I read the first book in this series - Little Bits Of Karma - and thought I had come across something special so I was interested to see where the Karma series would go. From a purely writing perspective I can say Laura Simmons has delivered the goods again. This time the focus is on Astral travel which has always fascinated me and I thought was handle really well within the context of the plot. The characters as always are really well described and the story overall was equally as enjoyable as the first novel. Definitely one of my favorite Paranormal Romance novels in a long while. --  D. Brent
From Amazon UK . . . 
All I need from a good book - Tough Karma was a gripping read from the start with lots to keep my attention and intrigue page after page. There is tragedy, paranormal elements and a burgeoning romance and all of it comes together in a well told narrative with an enthralling plot. I didn't know much about Astral travel before reading this and afterwards I did a little research. I think it was really well written into the storyline and added an original element to a Paranormal Romance which I haven't come across before. -- Karen E. Proctor
An original supernatural story - This is an intriguing paranormal romance. The narrative was vivid as were the characters with original ideas. The quality of the writing was very good and I found I could easily imagine the characters and the settings. I thought Amber and Bryce went really well together and felt I really got to know them through the story. -- ML H.

Barnes and Noble (Nook and paperback)