Work in Progress - I have started writing my next novel, Fury's Fall. This will be a stand-alone story that I don't plan to develop into a series…but who knows, I could always change my mind 

My goal is to publish it sometime in 2024. At the rate I'm going it will take most of 2023 to write it. If you have read the last book in the Karma Series, Karma: The Resolution, then you are familiar with the character of Pel. He's an Angel of Fury who works to keep balance in the universe. He falls in love with a mortal woman named Derica and that is where the fun begins. Here is a synopsis of what I have planned for them. It is subject to change depending on what the characters tell me:
Derica lives on Ganda, a planet headed for imminent destruction. As a slave on a wealthy estate, she spends her daytime hours working in the kitchen and her evening hours rescuing other slaves and guiding them to safety through portals and into another dimension. She has strong psychic powers, help from two powerful immortals and an Angel of Fury named Pel. Pel is the leader of this mission and watches her from a distance. He has fallen deeply in love with her and decides to pursue her.
Pel isn't the only one who is enamored with Derica. Nosa, her overseer and heir to his father's estate, is infatuated with her even though he has a harem of women at his beck and call. Derica wants nothing to do with him and yet, one of his harem girls, Harkev, seethes with jealousy over her. She has already poisoned two harem women and intends to use her soul destroyer magic on Derica. She doesn't know that Derica is a fighter and will not go easily.
Will she succeed in destroying Derica's eternal soul?  Is the magic so dark that not even an angel can save her?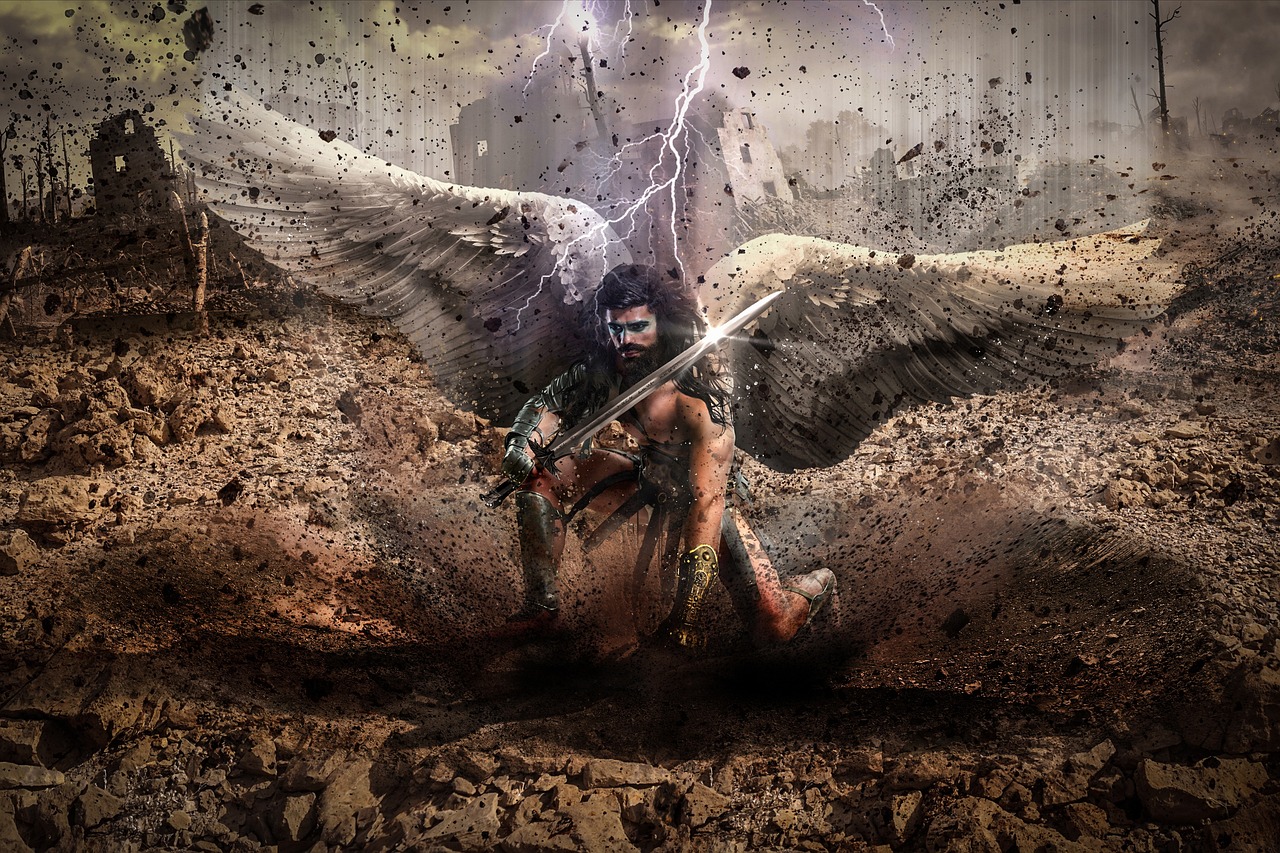 Image by Maurizio Lanciotti from Pixabay